Do you want to make sure you can get a baby from a particular breeding?  You can now pre-order our young babies!  We will post the clutches we are accepting pre-orders for here.  Pre-order babies are very young so individual photos will not be available.  We will contact you with shipping information when they are old enough to be shipped.  When you purchase a chameleon from us you are agreeing to our Terms and Conditions. 
Nibiru x Cataclysm Clutch Pre-Order
These babies will be ready to ship around the end of October.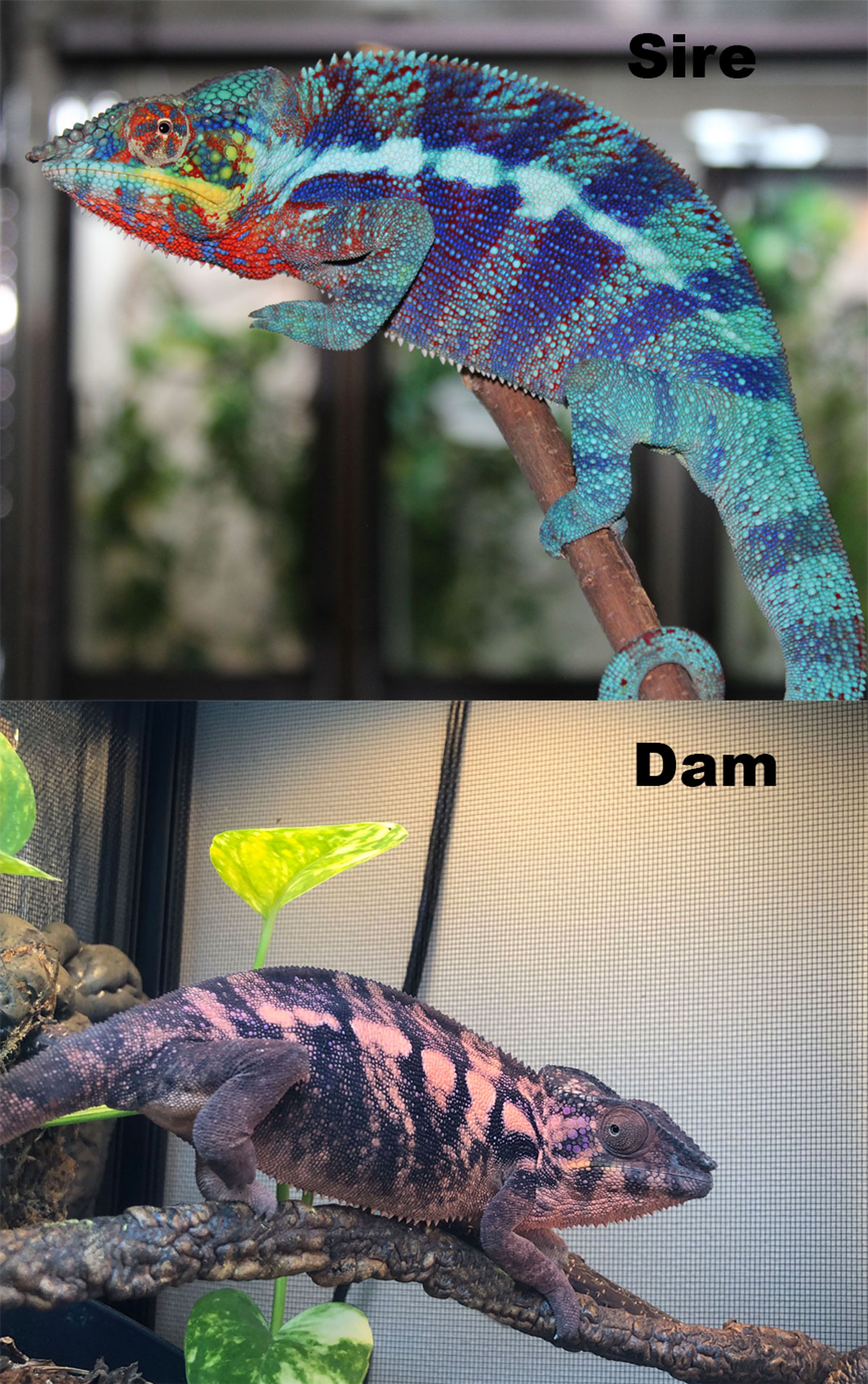 We are accepting a limited number of pre-order males from our Nibiru x Cataclysm clutch.  These babies should be stunning Ambanjas as adults.  Male pre-orders are $525 plus $60 shipping. 
Nibiru x Cataclysm Male Pre-Order
$525 plus $60 shipping. 
Felipe Sanchez x Nightshade Clutch Pre-Order
All Pre-Orders for this clutch have been reserved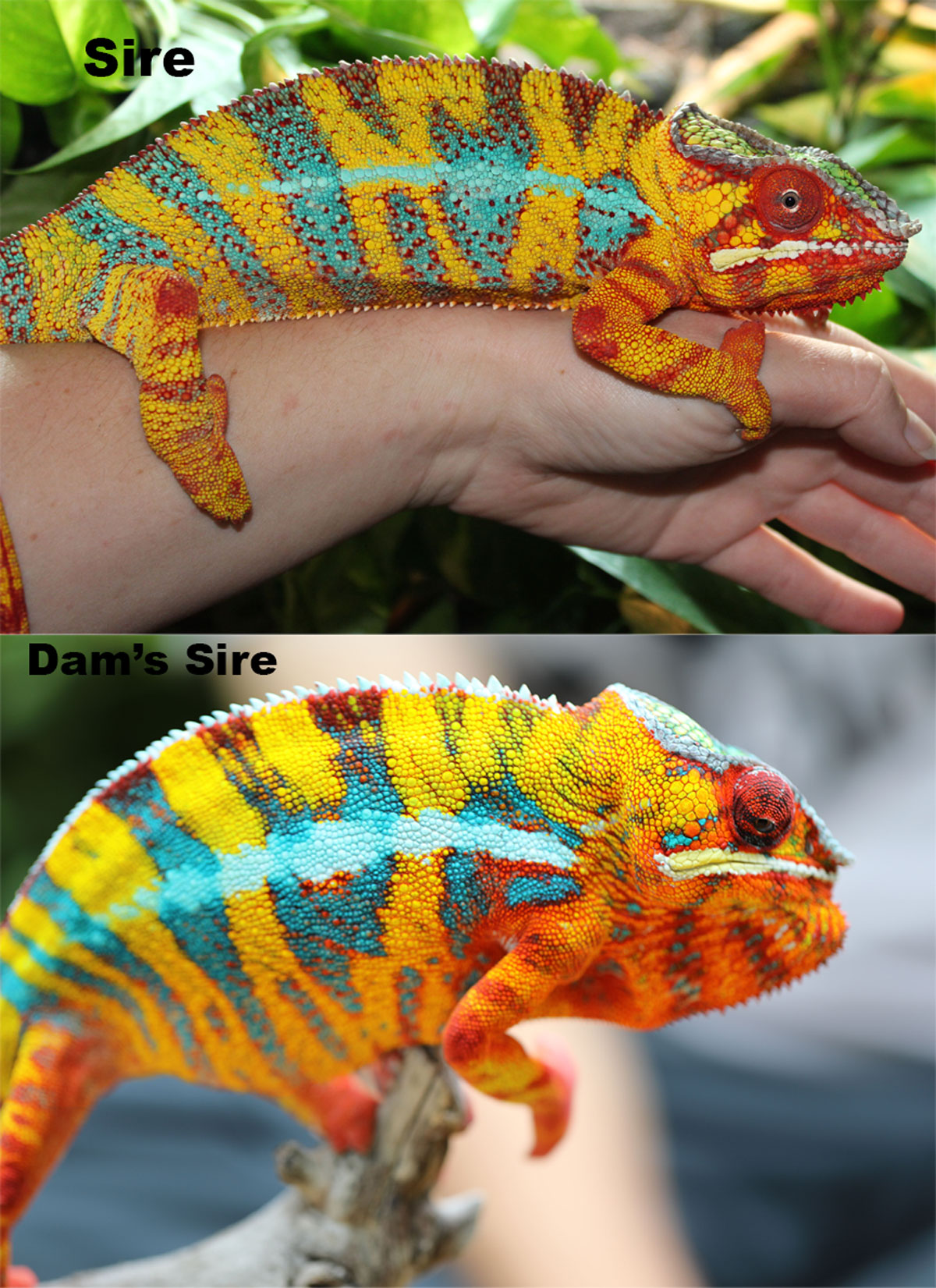 This Ambilobe clutch should produce some outstanding yellow body blue bars. This is likely Felipe's final clutch. These guys would make an excellent addition to any Ambilobe breeding program. 
Pre-Order males are $475 plus $50 shipping.
Pre-Order females are $425 plus $50 shipping. 
These are our future panther chameleons for sale.  They will be available three months after they hatch.  If you are looking for a panther chameleon available for sale now please visit our available page.  Our available page shows all of the panther chameleons for sale right now.  That list is updated twice a day.