Available Panther Chameleons For Sale
This page features our current panther chameleons for sale.
J.J. x Daisy Ambilobe Male Panther Chameleon For Sale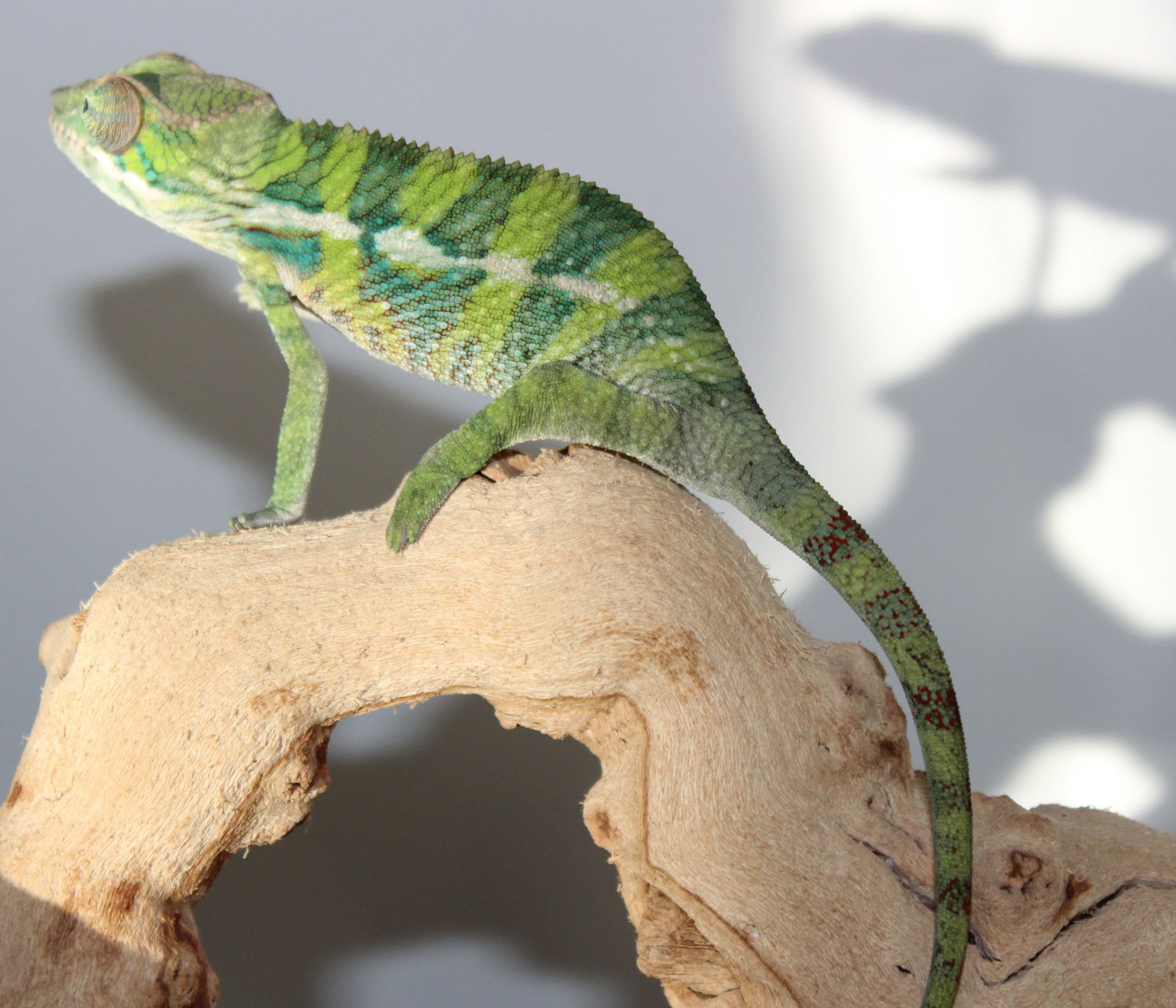 This adorable little guy is a holdback male from our J.J. x Daisy clutch.  It is a hard decision to place him up for sale, but we are keeping his brother.  He is currenly eating large crickets, black soldier flies, black soldier fly larvae, small superworms, and the occasional small Dubia.  He is 3 months old and can be shipped any day after January 1st.  He is $400 plus $50 shipping. 
If you are looking for an Ambilobe, Ambanja, or Nosy Be Panther Chameleon for sale you have come to the right place.  We post all of our current panther chameleons for sale on this page.  You can also visit our Upcoming Clutches page if you would like to see what we having coming up in the near future.  We may also have some select holdbacks that can be made available to the right person so don't be afraid to contact us if you would like a comprehensive list of what else might be available.