Panther Chameleons For Sale
Panther Chameleons For Sale
This page features our current panther chameleons for sale.
J.J. x Daisy Ambilobe Panther Chameleon Clutch Female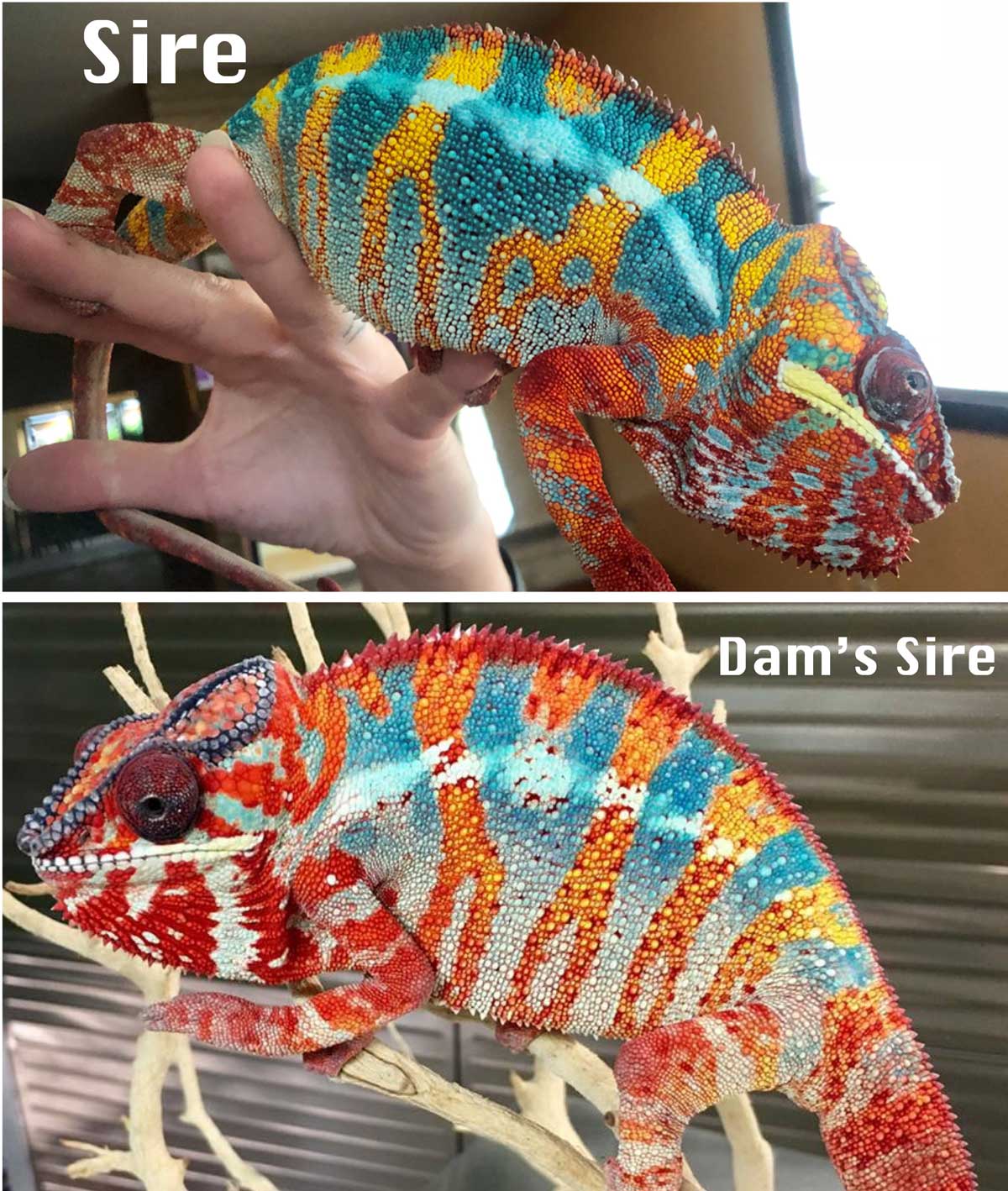 These J.J. x Daisy girls are going to be amazing!  If you are looking for a female with outstanding lineage to add to your breeding program these girls are it!  They will also make amazing pets.
Females from our J.J. x Daisy clutch are $300 plus shipping.  These guys will be ready to ship in mid to late November.  We will contact you when they are ready.
Please visit our Upcoming Clutches page for our clutches that have not hatched yet or email us at chromaticchams@gmail.com is you are looking for a panther chameleon for sale we do not have posted here.
Baby Panther Chameleons For Sale
We have Ambanja, Ambilobe, and Nosy Be Panther Chameleons for sale.  Our baby panther chameleons for sale are often a little larger than what most are used to when buying a new baby panther chameleon.  We make sure each baby is individually raised and by doing so we can ensure each baby chameleon is getting plenty to eat which helps to ensure we have large healthy babies to sell.
If you are looking for a baby Panther Chameleon for sale you have come to the right place.  We offer the healthiest and most colorful baby Panther Chameleons for sale in the U.S. and offer shipping nationwide.  We specialize in Panther Chameleons and do not have hundreds of different reptiles for sale.  This allows us to focus all of our time and energy on developing the strongest and healthiest baby panther chameleons on the market.
Would you like to learn more about how to care for your chameleon? Listen to the Chameleon Breeder Podcast by clicking here.