We offer stunning panther chameleons for sale. Overnight shipping. Located near Wichita Kansas.
Outstanding Ambilobe, Ambanja and Nosy Be Panther Chameleons For Sale
We are a small family panther chameleon hobby breeding operation located near Wichita, KS and we plan to keep it that way. Being able to develop a close relationship with each of our chameleons is important to us, and we never want to lose our ability to do that by growing too large.
Female Ambanja Panther Chameleon For Sale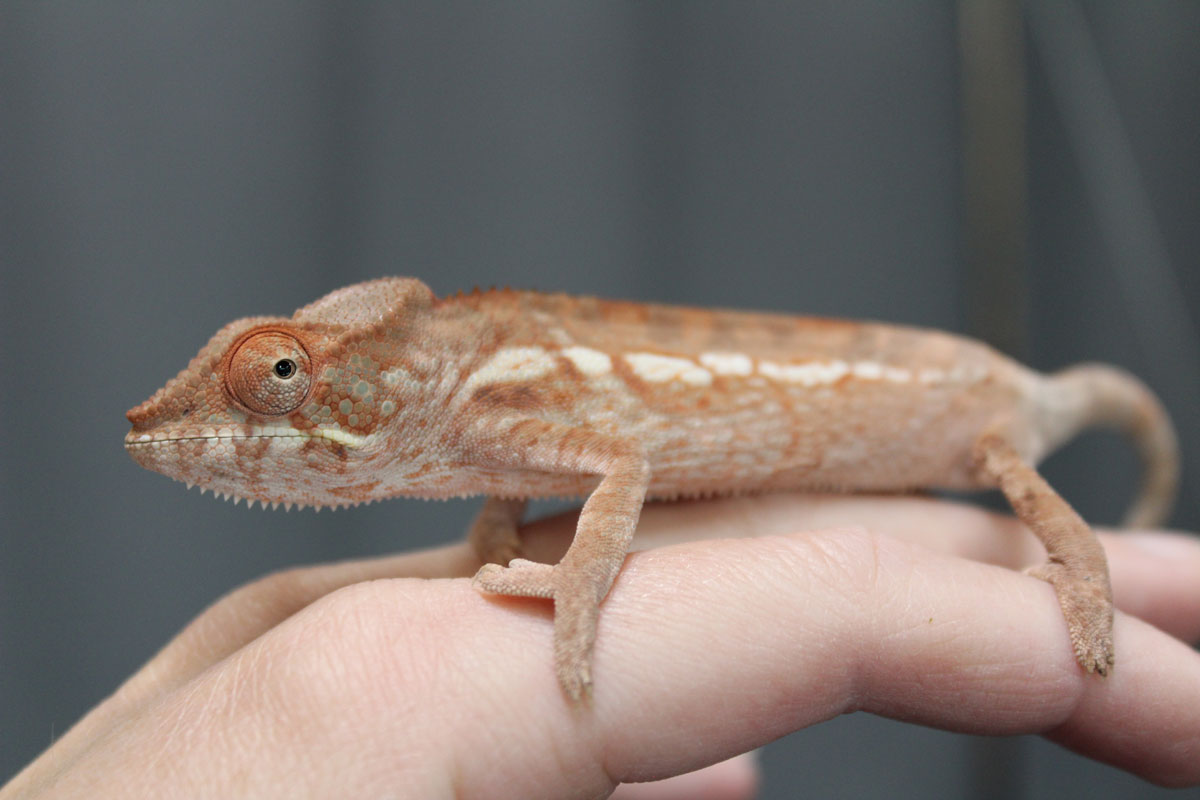 Wowza! This pretty female is ready for her new home.  She can be purchased on our Available Page.
Male Ambanja Panther Chameleon For Sale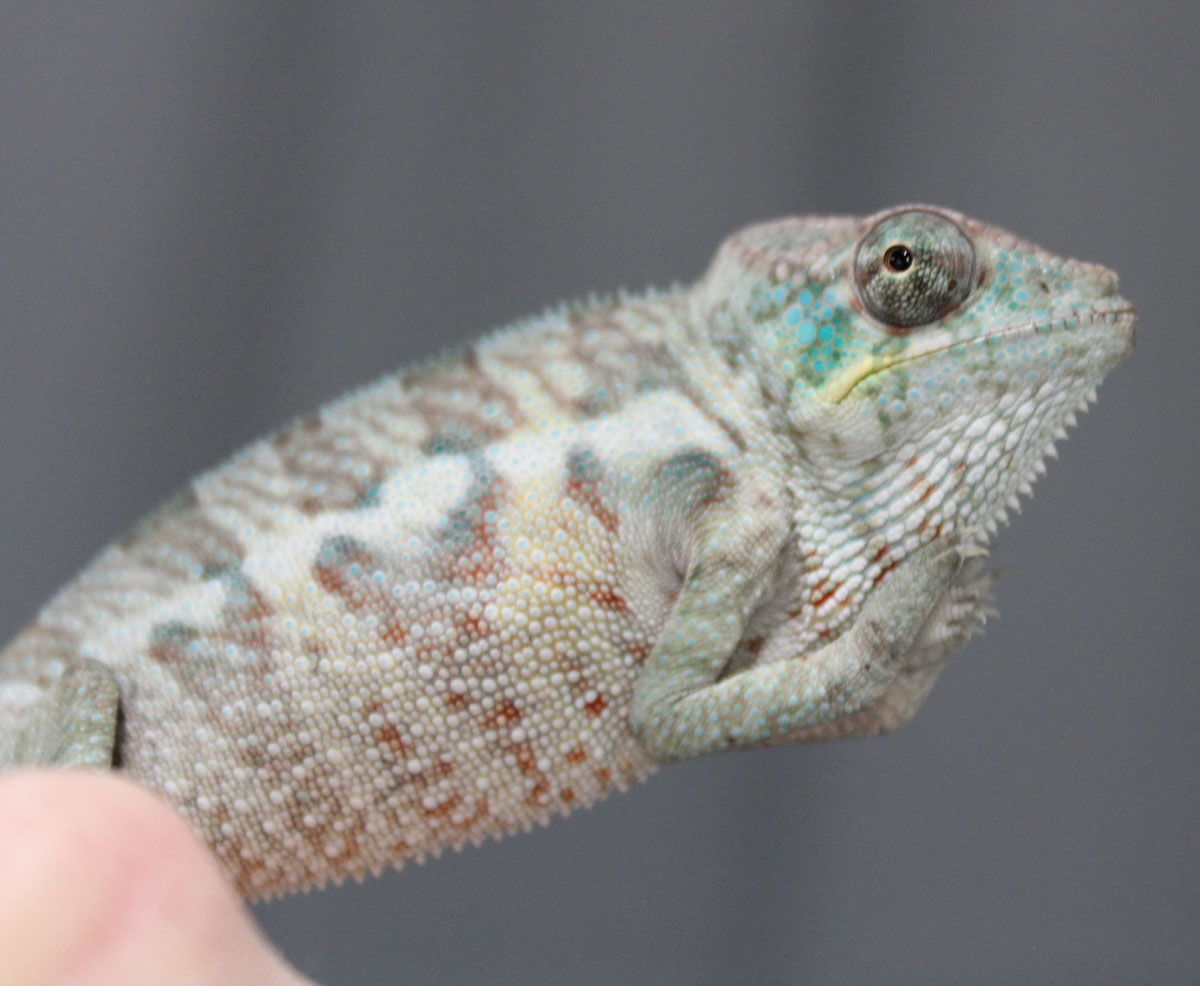 Male Nosy Be Panther Chameleon For Sale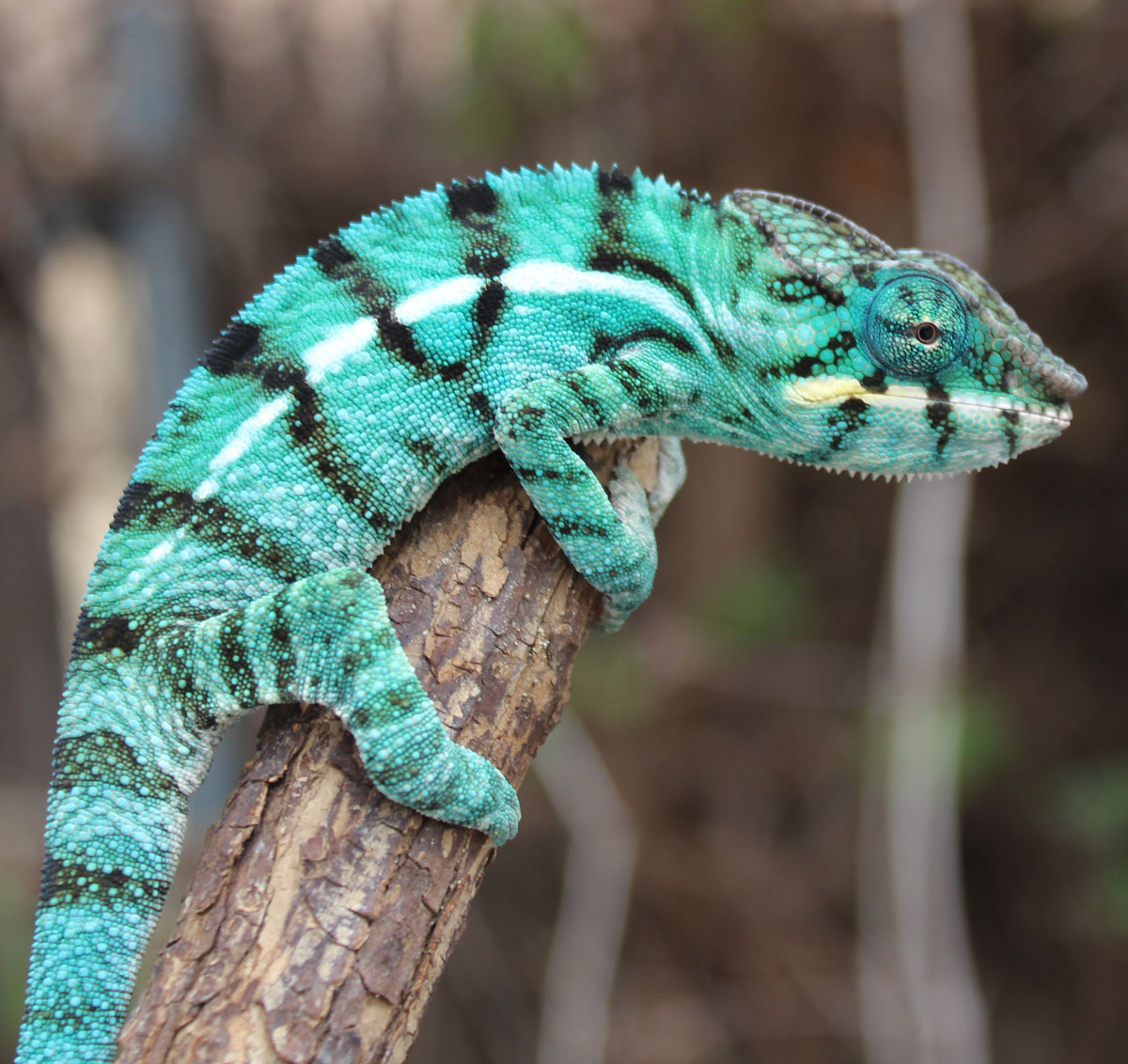 This handsome fellow is now looking for his home.  He is on our Available Page.
Our Philosophy
We raise each of our Panther Chameleons with thought and care.  Here we start each breeding by carefully pairing together stunning bloodlines that we know will produce outstanding offspring. We ensure the sire and dam of each clutch has a pedigree of outstanding color and has a history of producing the colors we are looking to get from our clutches.
We also take great care to make sure each one of our breeder chameleons has the best accommodations possible.  You will find we don't cram a bunch of sub-standard sized cages together in order to save space.  We have designed custom enclosures for each one of our panther chameleons. They are fed a huge array of insects from our standard crickets to praying mantis and stick insects and are in optimum health.
How We Raise Babies
When the clutch is born we carefully incubate the eggs in our incubator until they hatch.  We believe each baby panther chameleon is special and should be raised with care.  By raising them individually in Dragon Strand caging systems we can monitor each baby chameleon we have for sale and know precisely how well it is doing.
This allows us to supply you with a healthier, bigger, and more colorful baby chameleon.  We know each baby panther chameleon we have for sale has had the absolute best start in life possible.
Panther Chameleons are fabulous to keep and observe.  They can grow up to 20″ in length, and they have the most outstanding colors in the reptile world.  They are by far our absolute favorite animals on the planet.  These chameleons are often described as living art and we couldn't agree more.
We keep and raise three different locales here at Chromatic Chameleons.  We have Ambilobe Panther Chameleons, Ambanja Panther Chameleons, and Nosy Be Panther Chameleons.  Each one of our chameleons is selected specifically for having outstanding color that we love to see passed on to the baby panther chameleons we have for sale.  If you are looking for the most beautiful outstanding panther chameleons for sale you have found the right place.
Panther Chameleons For Sale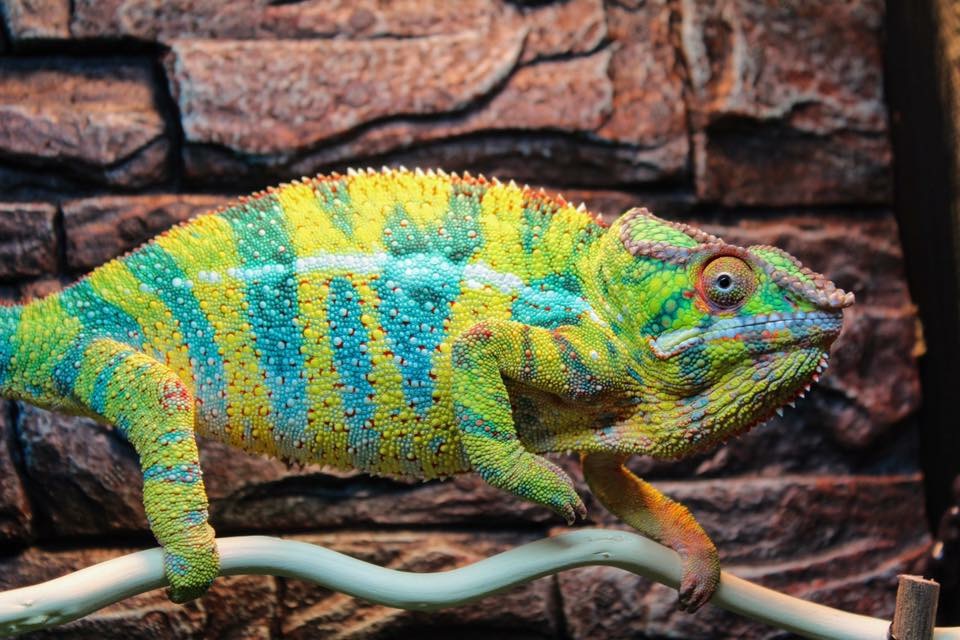 Chameleons are incredibly beautiful, intriguing, entertaining animals.  They each have very different personalities.  However, they are not the right pet for everyone.  Chameleons are not the right pet if you are looking for something to hold and play...