Male Ambilobe Panther Chameleon For Sale (Felipe Sanchez x Snapjacks)
<form action="https://www.paypal.com/cgi-bin/webscr" method="post" target="_top"><!-- [et_pb_line_break_holder] --><input type="hidden" name="cmd" value="_s-xclick"><!-- [et_pb_line_break_holder] --><input type="hidden" name="hosted_button_id" value="EJB3XE33NBJE8"><!-- [et_pb_line_break_holder] --><input type="image" src="https://www.paypalobjects.com/en_US/i/btn/btn_buynowCC_LG.gif" border="0" name="submit" alt="PayPal - The safer, easier way to pay online!"><!-- [et_pb_line_break_holder] --><img alt="" border="0" src="https://www.paypalobjects.com/en_US/i/scr/pixel.gif" width="1" height="1"><!-- [et_pb_line_break_holder] --></form><!-- [et_pb_line_break_holder] -->
This boy is going to be outstanding as he grows up.  He has a fun personality, and is already super colorful for his young age.  He is sired by the one and only Felipe Sanchez.  With both sides of his pedigree showing such stunning yellows and blues this boy will definitely be a stunner when he grows up.
He is $385 plus $50 shipping.
He is eating large crickets, superstorms, silkworms, black soldier fly larvae, and some small/medium Dubia.
Sire: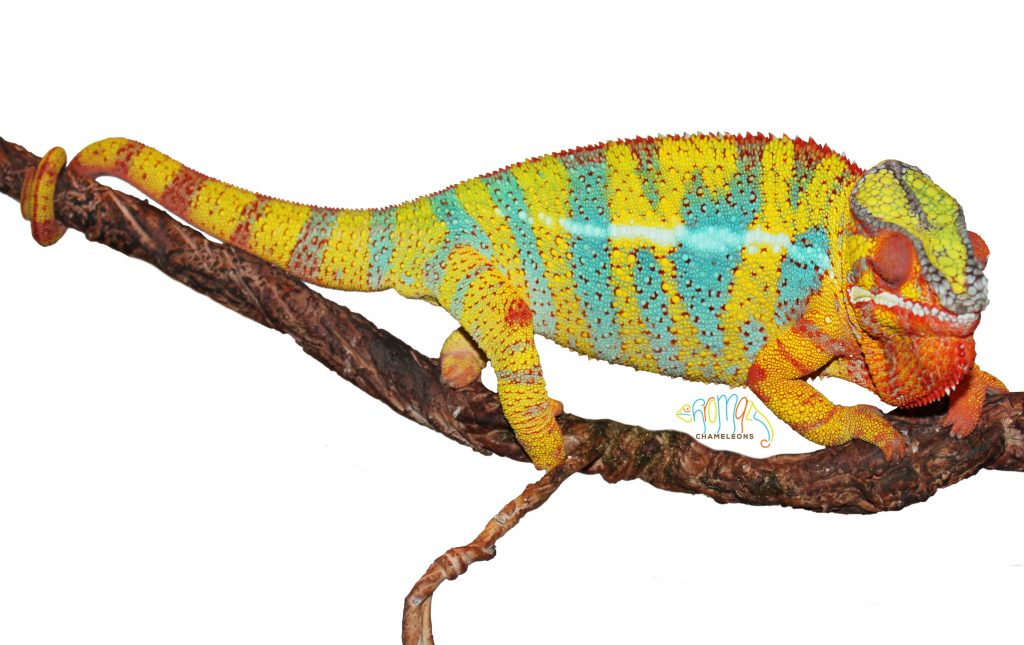 Dam's Sire: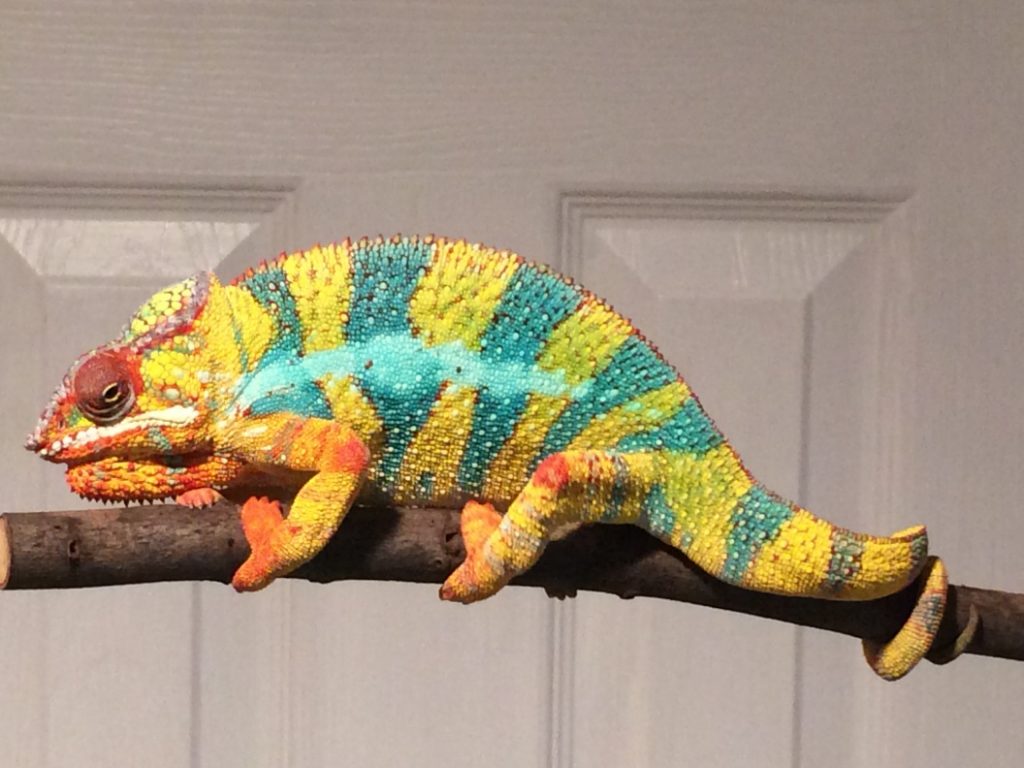 Full Brother: