Upcoming Ambanja x Nosy Be Cross Clutch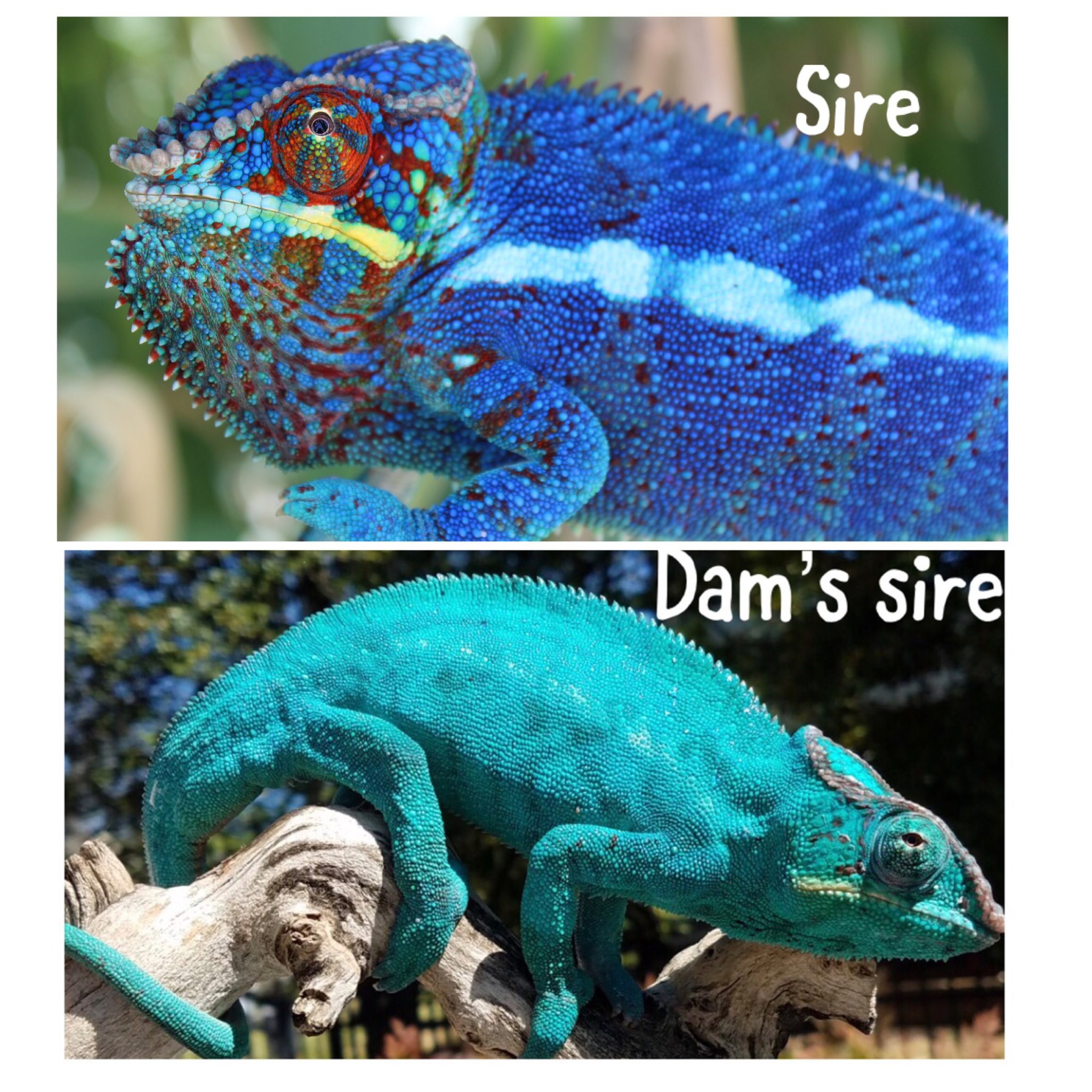 Neptune x Nosy Be Cross Clutch
Neptune is having his very first cross locale clutch here at Chromatic Chameleons!  We are very excited about this clutch and to see just what comes from this breeding.  Neptune has been paired with an amazing Nosy Be girl and we have a few spots available to be reserved.  These Ambanja Cross panther chameleons for sale will be some amazing blues and who knows what else when they grow up.  Deposits to reserve your chameleon are $85.  The remaining balance is due before your chameleon ships in 3-4 months.
Neptune males are $450 shipped.
You can place your deposit on a Neptune / Nosy Be cross male by clicking the button below.  Deposits are $85
All Nosy Be have been reserved.
Upcoming Nosy Be Panther Chameleons For Sale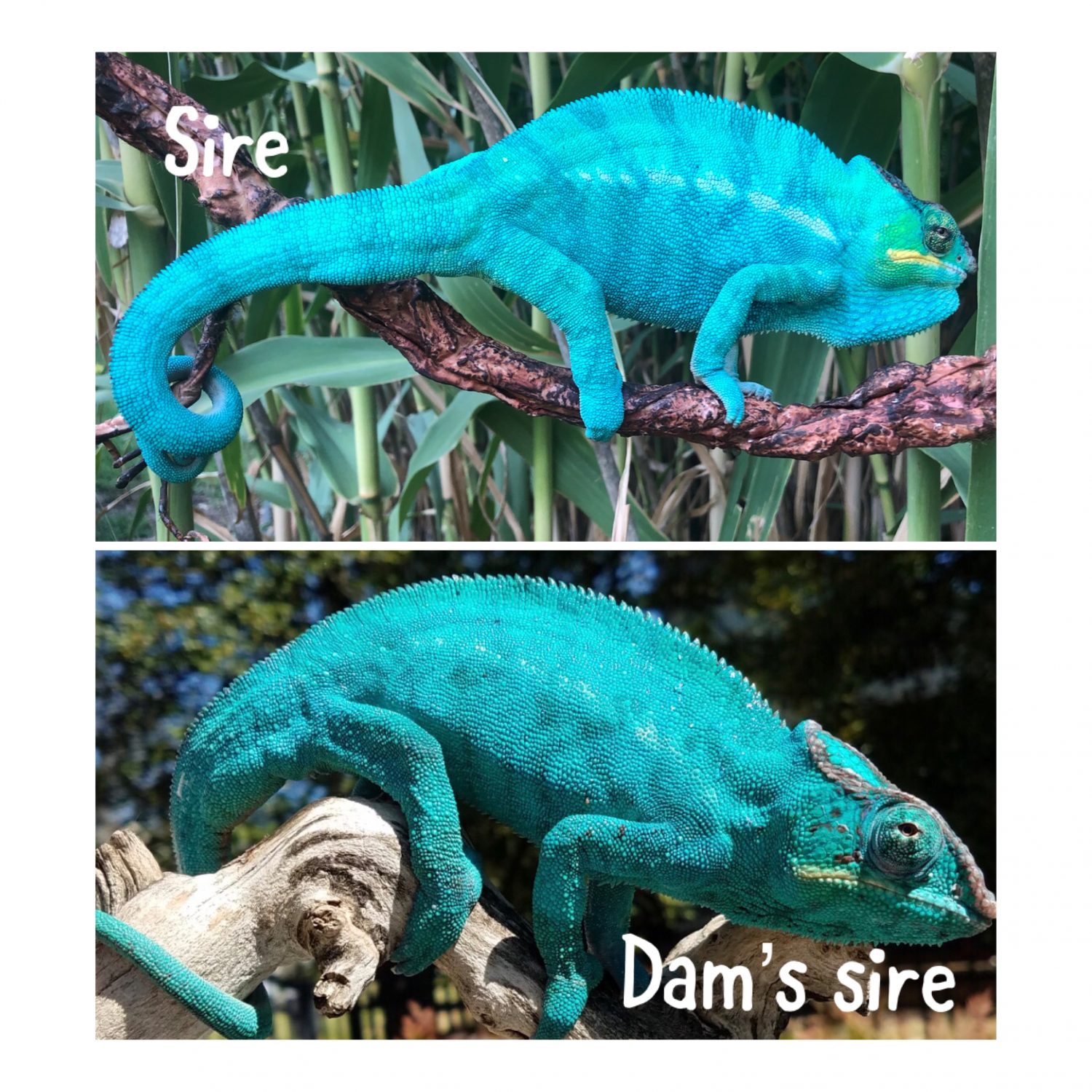 Reserve your pick of our upcoming Fernando Valenzuela x Twinkle Skins Clutch
Deposit: $85
Deposits are applied toward the purchase price of your panther chameleon.
Fernando x Twinkle Skins males will be $350 shipped
Fernando x Twinkle Skins females will be $275 shipped
Fernando x Twinkle Skins Clutch
These Nosy Be panther chameleons will be some of the most beautiful powder blues in the panther chameleon world.  Fernando and Twinkle Skins not only have some of the best blue Nosy Be bloodlines, they both also are very sweet and enjoy hand feeding and coming out to explore.  This personality trait, along with the beautiful colors will make this pairing one of the greatest for a pet chameleon home.  While we can never guarantee your chameleon's personality, having both parents be so friendly is a great sign that their clutch will also be friendly as well.
Nosy Be panther chameleons are some of the most beautiful of all the locales of panther chameleons.  Their light blue coloration is just stunning to see in person.  They can range from a greenish turquoise to a beautiful solid blue.  We are very excited to be able to offer these outstanding bloodlines to our customers.  If you are looking for a true blue Nosy Be panther chameleon for sale we have them with this pairing.  Even at a young age Fernando was showing outstanding blue colors and he only got better as time went on.
These are our future panther chameleons for sale.  They will be available three months after they hatch.  We can never be 100% certain on hatch date for baby panther chameleons as each clutch can take a different amount of time to incubate.  If you are looking for a panther chameleon available for sale now please visit our available page.  Our available page shows all of the panther chameleons for sale right now.  That list is updated twice a day.